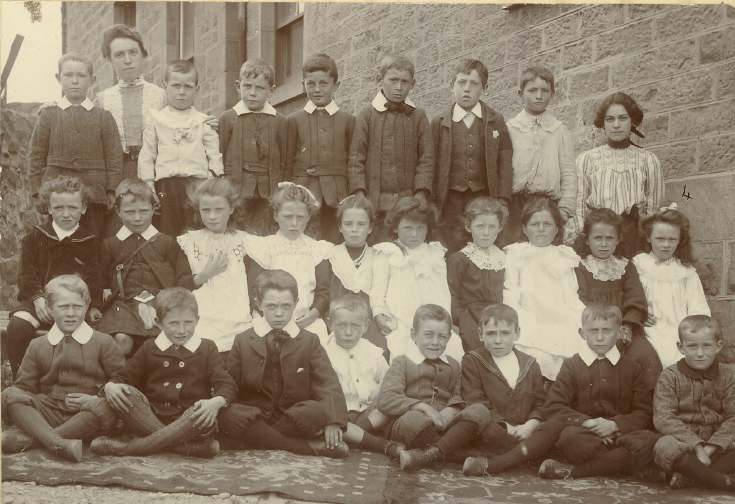 Historylinks
Class of Dornoch Burgh School, c.1910, Miss Macallan, teacher.
Photograph, mounted on stiff board, of class of Dornoch Burgh school, c.1910. Some names listed on separate board:
Back row:(L to R): Bobby Murray, Jimmy Mackay, Alick Murray, John McLauchlin, Jock ?, Kenny MacGregor, ? Mackay;
Middle row: Jack Macdonald, Dickie Grant, ?, Jessie Grant, Aggie Mackay, ?, ?, ?, ?, ?;
Front row: Markie Matheson, Adam Matheson, Ackie Murray, Johnnie Mackay, Jim Macdonald, Turnie Sutherland, Jonnie Bannerman; Miss Macallan, teacher.
[An later school photograph c 1910 is at
picture #11238
in which some pupils can be recognised. e.g, Kenny MacGregor third from right back row of this photograph is shown back row third from left in the 1910 photograph]
Picture added on 24 April 2008
Comments: