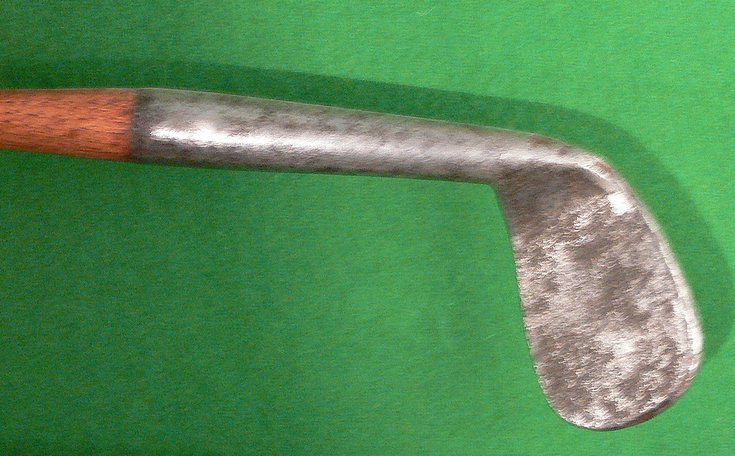 Historylinks
Put niblick
Unnamed put niblick c.1880. Good early example of a hand forged head with hand nicking to hosel (metal sleeve over shaft) and typical forging features to sole and neck. Has been re-shafted.
The club was given to the donor by Jock Maclean and previously belonged to Jock's father.
Golf club itself not marked as currently on display and difficult to access. Number has been written on tag hanging from shaft.
Picture added on 28 February 2010