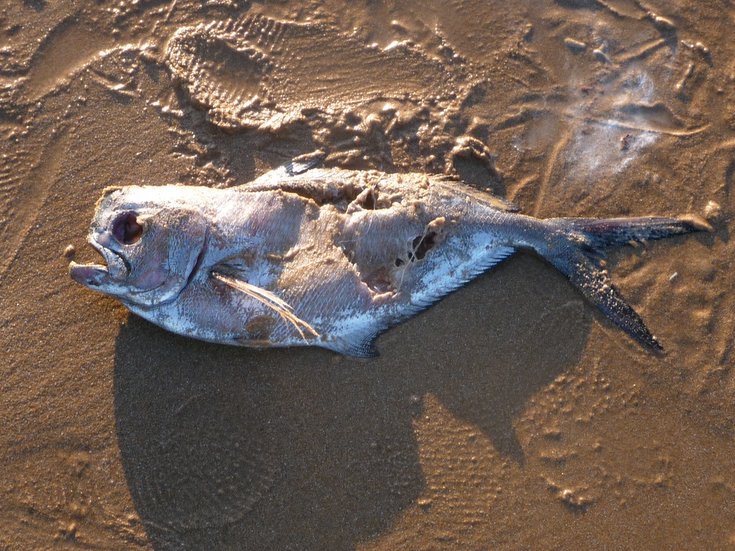 Historylinks
Ray's Bream fish found on Dornoch Beach 25 Dec 09
Colour photograph of a Ray's Bream, (Brama brama Bramidae: family of Pomfrets), found on Dornoch beach on December 25th 2009.
There were reports of several of these washed up along the north Yorkshire coast over Christmas 2009.
The Ray's Bream, Brama brama, is a most interesting fish. It is an oceanic Lusitanian species (found in mid water off the Atlantic coast of Spain, Portugal and NW Africa) that turns up occasionally in British waters; but it is not a climate change species, it has done so for many years. The odd one is found around the south and southwest coasts, but when they have irruption years (e.g. 1967-68) they appear to sweep up and around the west of Ireland and into the North Sea, appearing in some numbers.
Picture added on 13 February 2010