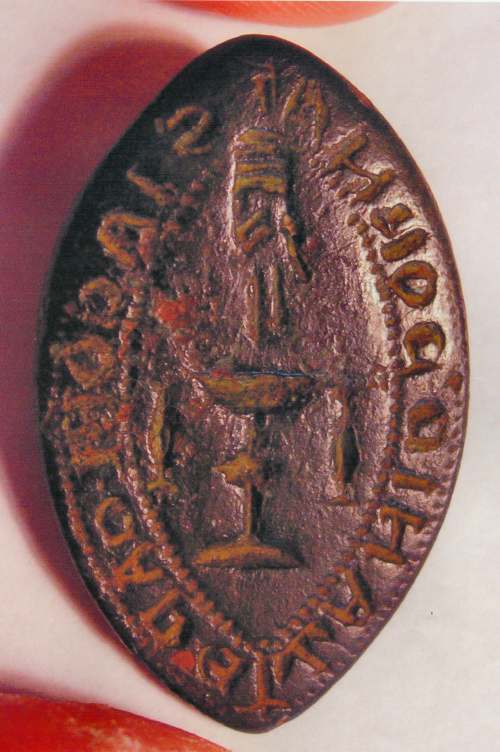 Historylinks
Seal matrix of James, Chaplain of Dornoch
Medieval bronze seal matrix of oval shape with pointed ends. The lettering round the outside reads S JACOBI.CAPELLANI.DE.DORNAT (James, chaplain of Dornoch). The design in the centre is a chalice flanked by two candles with the hand of God descending from above. The matrix dates probably to the 13th-14thc. (Identification and description by David Caldwell, NMS).
The reverse is smooth but with a prominent loop at the top to enable the matrix to be suspended round the neck or attached to a belt or similar. There are two small areas of minor corrosion on the edge and reverse.
Normal practice was for a seal matrix to be destroyed on the owner's death so that it could not be misused, and they are therefore rare. This suggests that this example was lost by its owner, about whom nothing is known other than his name and position.
The matrix was found in Dornoch by Chris Murray in about 1975.
Picture added on 24 April 2008