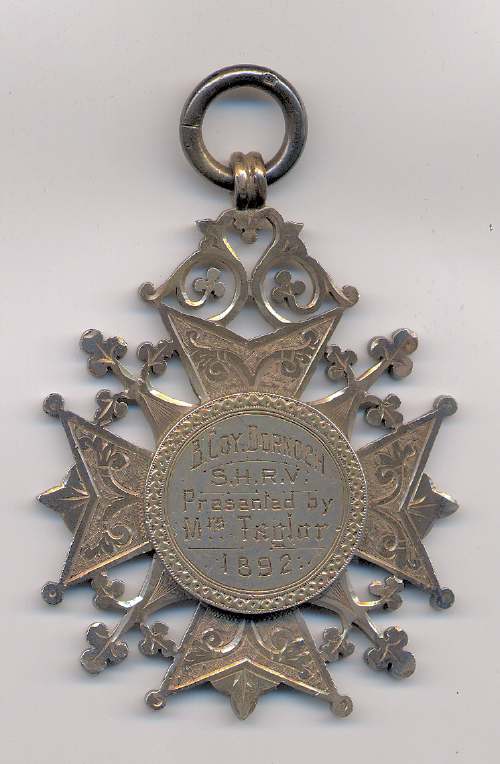 Historylinks
Sutherland Highland Rifle Volunteers shooting medal - Robert Mackay 1892
Ornate and heavy silver medal (a) in the shape of a Maltese cross with foliage decoration between the arms and above. In the centre is a circular plaque with a geometric border, engraved B COY DORNOCH SHRV Presented by Mrs Taylor 1892. The reverse is engraved Won by C Sergt R Mackay 7 SHOTS AT 200 & 500 YDS SCORES 63.60.64.62.65.64.66.67.67.64. Stamped with the maker's mark H.B and hallmarks anchor, S, lion (Birmingham 1892/93).
The medal has a ring at the top which fits over a hook in the presentation box (b), which is covered in dark brown paper with a gold border stamped on the top. The base of the box is lined with purple velvet and the lid with pale turquoise silk.
Part of the Robert Mackay collection.
Picture added on 24 April 2008