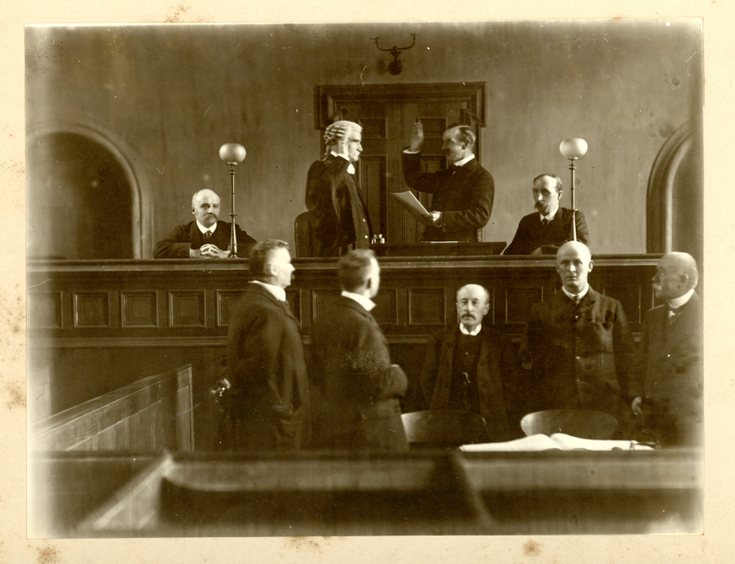 Historylinks
Swearing-in of Sheriff c 1900
Monochrome photograph mounted on card and was framed of the swearing-in of the Sheriff of Sutherland at Dornoch Courthouse in about 1900.
There is a similar, unmounted and slightly blurred photograph at 2002.098.001 which has a totally different composition of those witnessing the ceremony below the upper bench. This photograph, which is in good focus, shows 5 gentlemen whereas the unmounted version has 8.
The detail in the 2002 acquisition includes confirmation from the donor that his uncle John McCrone is 2nd from right in the lower group and he was Sheriff Clerk for over 30 years and built Halladale, a large house in Dornoch.
Picture added on 17 July 2019 at 10:23