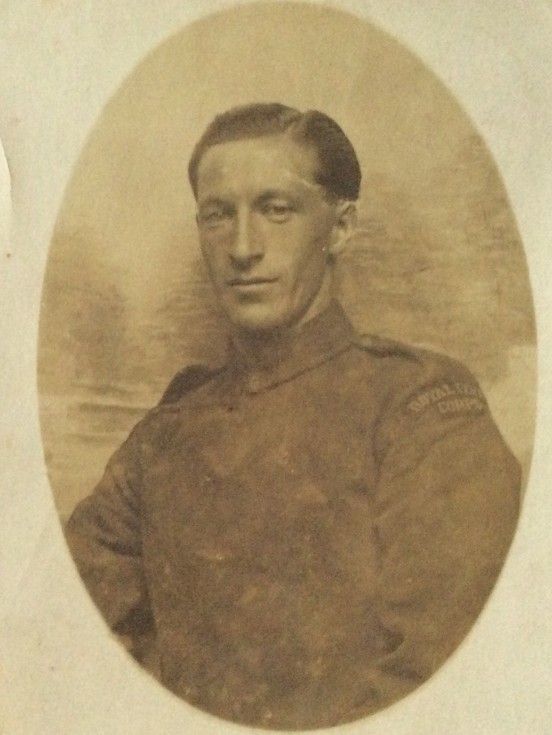 Historylinks
Robert MacCulloch Royal Flying Corps
Monochrome photograph of Robert MacCulloch with shoulder flashes " Royal Flying Corps". He enlisted in the Royal Flying Corps on 29th November 1914.
He was an engineer with the rank of Leading Aircraftman. During 1920-30 Robert MacCulloch worked in America and England as a Chauffeur to Mrs Andrew Carnegie and Mrs Margaret Ryan wife of Financier John Barry Ryan.
Robert lived in Carnaig Street.
He recorded his memories of the Royal Flying Corps with the Imperial War Museum.
Picture added on 28 November 2018 at 10:47