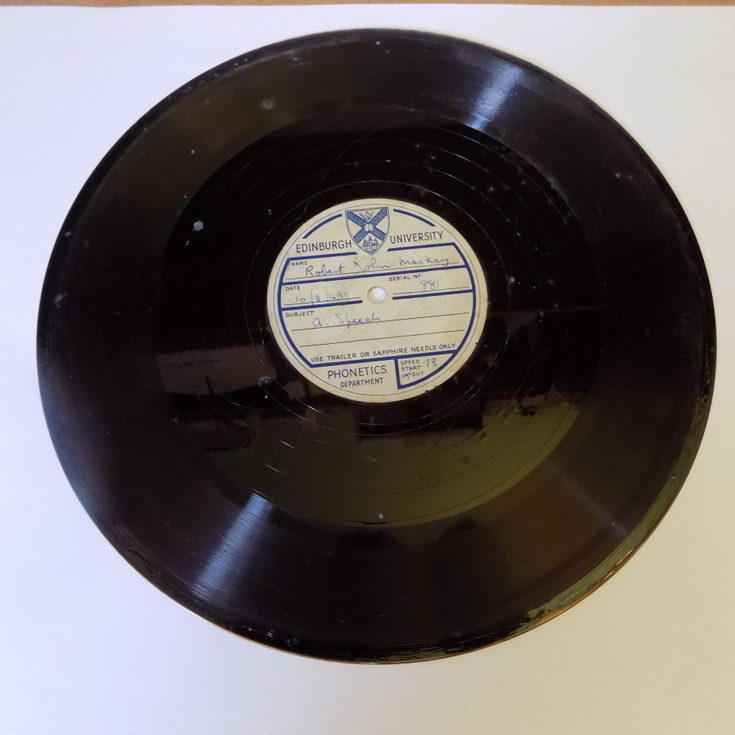 Historylinks
Recording of a speech by Robert John Mackay 1949
Vinyl 78 rpm record with label headed Edinburgh University, with crest, Name Robert John Mackay. Date 10/8/49 Serial no 881 Subject A speech.
The foot of the label reads Use trailer or sapphire needle only. Phonetics department. Speed start out 78.
Mr Mackay was a shopkeeper in Embo and was known as "The Robber" due to the high prices of his goods.
The actual recording occupies about one half of the available record space, indicating a speech of about two minutes.
Record is contained in a brown paper sleeve.
Picture added on 28 November 2018 at 10:14