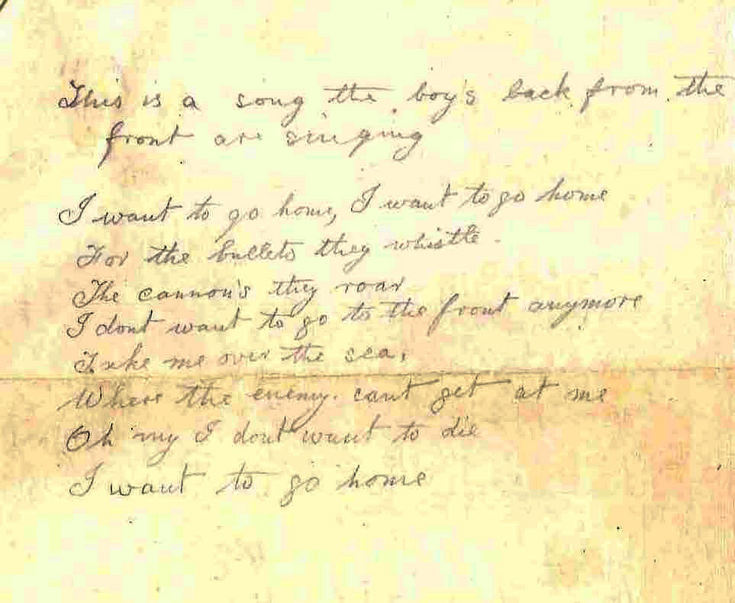 Historylinks
Song boys back from the front are singing
Second in a series of documents relating to the McCulloch family of Carnaig Street, Littletown, Dornoch. Handwritten copy of "This is a song the boy's (sic) back from the front are singing". This document was attached to a letter from Private A McCulloch to his sister Jo dated June 18th 1916 and reads:
"I want to go home, I want to go home
For the bullets they whistle
The cannons they pound
I don't want to go to the front anymore
Take me over the sea
Where the enemy can't get at me
Oh my I don't want to die
I want to go home"
Picture added on 21 November 2018 at 10:27