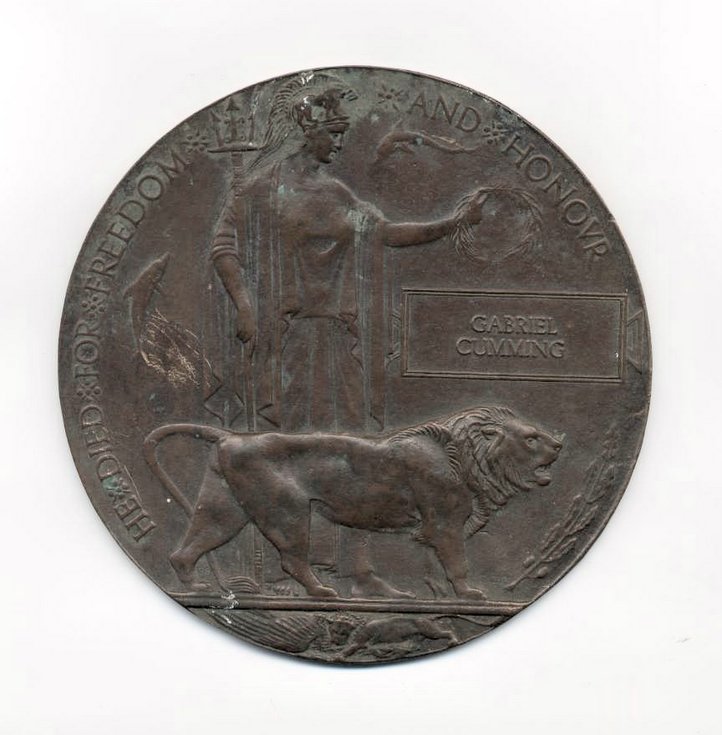 Historylinks
WW1 bronze plaque in memory of Gabriel Cumming
A tarnished bronze WW1 plaque in memory of Gabriel Cumming. Circular with Britannia and a lion and the inscription HE DIED FOR FREEDOM AND HONOUR around the edge. The plaque bears, within an oblong frame at centre right, the embossed name of Gabriel Cumming.
The plaques were sent to the parents or next of kin of servicemen killed in WW1 and they became known as 'The Death Penny'.
Gabriel Cumming , born in Dornoch, service number 19581, served in the 8th Battalion Seaforth Highlanders and was killed in action on 22 August 1917. He is buried at the Dochy Farm New British Cemetery in Belgium, grave VI. B. 24.
Picture added on 07 August 2017 at 15:53