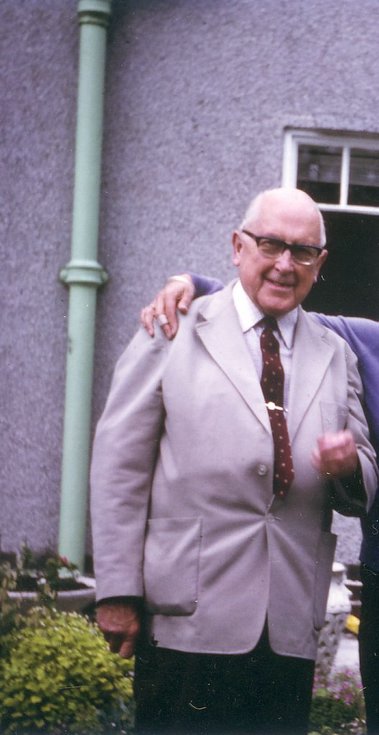 Historylinks
Photograph of Dr Aeneas Macleod
Extract from a colour photograph showing Dr Aeneas D Macleod (known as AD). He was born in Kames, Argyll 1904, the son of the Reverend John Macleod and his wife Margaret.
He had 2 brothers and 2 sisters – out of the five, four studied medicine in Edinburgh University. The family moved to Inverness where AD went to Inverness Academy and subsequently to Edinburgh where he attended George Watson School. He graduated in medicine in 1928.
Working in hospital medicine in Blackburn Royal infirmary he met and married Mair Eluned Griffiths a Welsh speaking Welsh nurse. He practiced medicine in Lancashire where John their son was born. John subsequently followed his father into General Medical Practice in Dornoch.
In the 1930's AD was in medical practice in Kent where his twin daughters Mary & Margaret.were born. The family moved to North Wales at the beginning of the war while AD stayed in Kent where he helped to rescue torpedoed seamen. He eventually rejoined his family in Edinburgh.
He to Lairg (c 1944) and thence to Dornoch where he was in General Practice from 1946 to 1980.
Picture added on 07 July 2013 at 11:29
Comments: