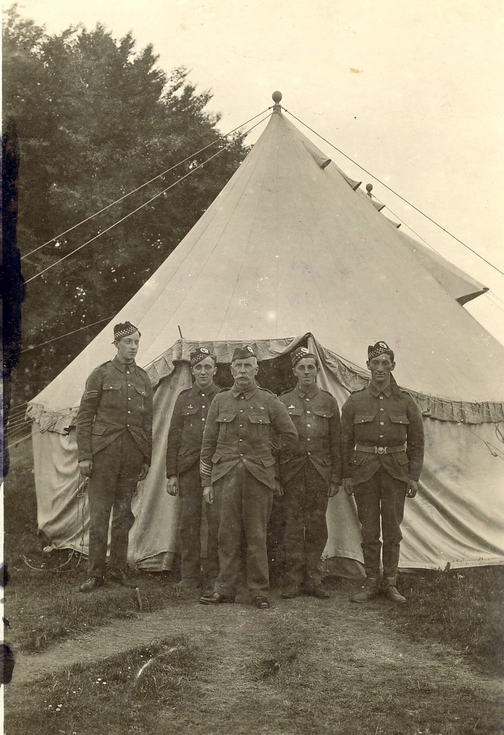 Historylinks
Soldiers of 1/5th Sutherland & Caithness Bn, Seaforth Highlanders
Monochrome photograph of Solders of the King, the 1/5th Sutherland and Caithness Battalion Seaforth Highlanders.
Pte Thomas McCulloch is on the right in this photograph. He was killed in action in France, at Beaumont Hamel aged 23 on the 13/14 November 1916. He is buried in MaillyWood Cemetery, Mailly Maillet.
The paternal grandparents of the donor, Donald McCulloch and Jessie (Murray) McCulloch, 9 Carnaig Street, Dornoch, had five sons, Donald, Alexander, Thomas, William and Robert who all served in the Forces at the same time during the First World War. They received a telegram of thanks from the King.
[Extract from this photograph showing Thomas McCulloch added to his page in the WW1 Roll of Honour on the Historylinks website (www.historylinks.org.uk/exhibits/war memorials.html)]
Picture added on 05 July 2011 at 10:44
Comments: