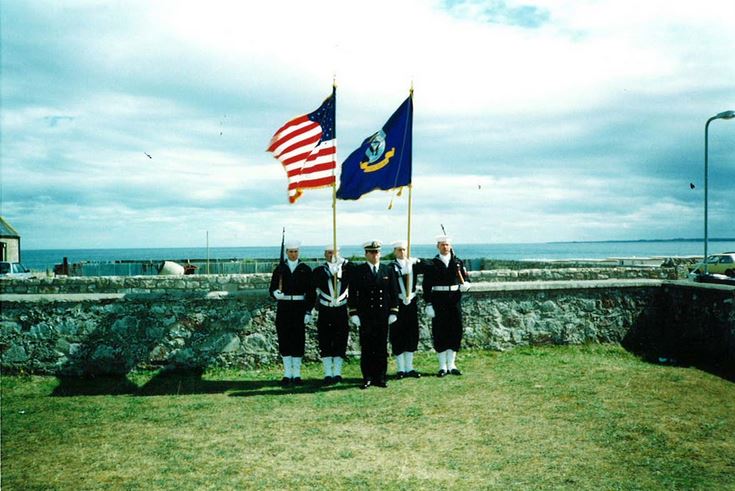 Historylinks
Embo War Memorial plaque unveiling 1995
Colour photograph of the unveiling of the Embo Memorial plaque World War 1 and 2 which took place on the anniversary of VJ (Victory over Japan) Day August 1995. (see 2011.016.01 for the originis of the plaque.]
The American naval base in Forss (who had previously assisted Embo with a charity event) were contacted and asked if they would take part in an unveiling ceremony, which they very kindly agreed to do, providing a Command Ceremonial Unit of the US Navy. Representatives from the Territorial Army, Police, Red Cross, Coastguard and Inshore Rescue were also on parade.
The plaques was unveiled by Chaplain Rev Marcus Wyn Robinson and the service was conducted by the Rev James Simpson
All those attending the unveiling service found it very moving, which had a lot to do with the involvement of the American representatives, who performed the ceremony with dignity, respect and reverence.
Picture added on 04 March 2011 at 12:08